Early Rehabilitation In Conflicts and Disasters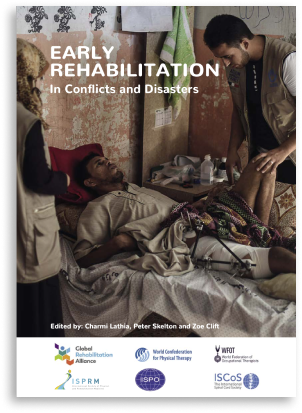 Early Rehabilitation
In Conflicts and Disasters
The world's first clinical guide and corresponding suite of e-learning resources developed specifically to support the early rehabilitation of patients injured in disasters and conflicts is now complete and freely available for download.
Early rehabilitation today is recognized as an integral component of patients' recovery from traumatic injuries sustained in conflicts and disasters. Rehabilitation professionals in areas of conflict and disaster now have the tools and opportunity to adapt their skills to these challenging environments.
The new suite of resources provides these professionals with the knowledge to adapt their practices to work safely and effectively with patients in the early days of their injuries in an emergency setting.
Read more on the HI website.
Contributors: