Corporate Social Responsibility
The AO is proud to be a good corporate citizen in all geographies where it has a presence.
Good corporate citizenship is interwoven in the AO's identity, where we continue to give back to our local community of Davos (Switzerland) and on a global scale, we commit to activities related to carbon compensation. From energy-saving initiatives at its headquarters in Davos to targeted initiatives in key locations across the world, the AO remains driven by its founders' passion for improving patient lives.

Our international faculty from the different clinical divisions and board members demonstrated their commitment to CSR by donating a percentage of their per diems to support the AO's CSR activities.
With continued dedication to improving fracture care in low- and middle-income countries, funds were allocated to AO Alliance, our initiative to support renewable energy projects in India and focus on reducing greenhouse gas emissions, and to our long-standing social programs supporting our local charity, ARGO, an assisted living facility for people with different abilities.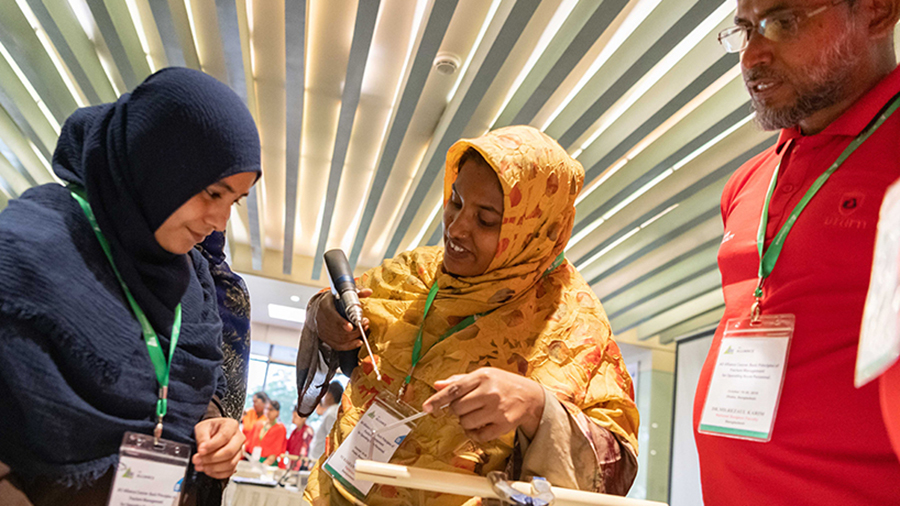 The AO's greatest CSR contribution is its continuing support of AO Alliance, a nonprofit development organization dedicated to strengthening care of the injured in 34 low- and middle-income countries (LMICs) in Sub-Saharan Africa and in Asia.

The mission of AO Alliance is to reduce human suffering, disability, and poverty by implementing programs that enhance local fracture-care capacity for sustainable impact. AO Alliance boasts an impressive network of 888 faculty from Africa and Asia, who deliver education and training locally to their fellow healthcare workers. In 2022, more than 6,000 healthcare workers were trained; since 2015, over 31,000 healthcare workers have been trained on timely and appropriate fracture care through 900+ education events.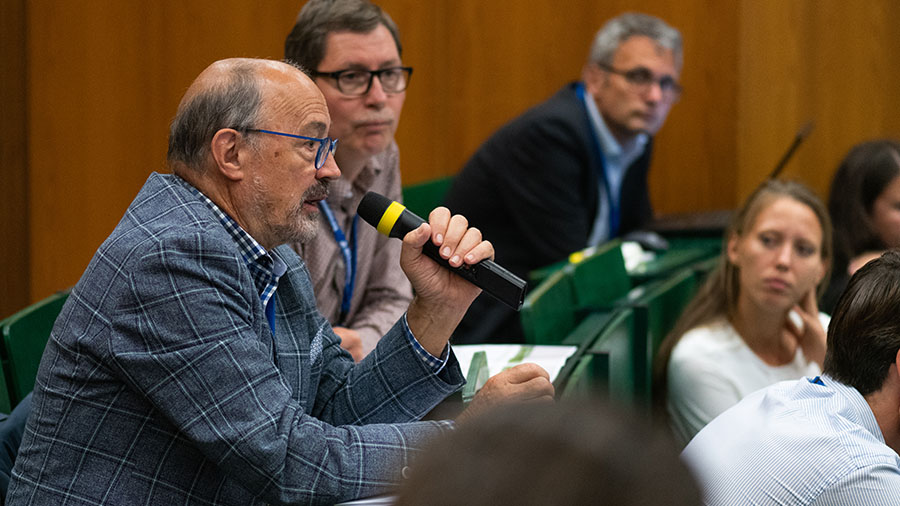 Experts Symposia
Where outstanding minds come together in a robust process to improve available treatments.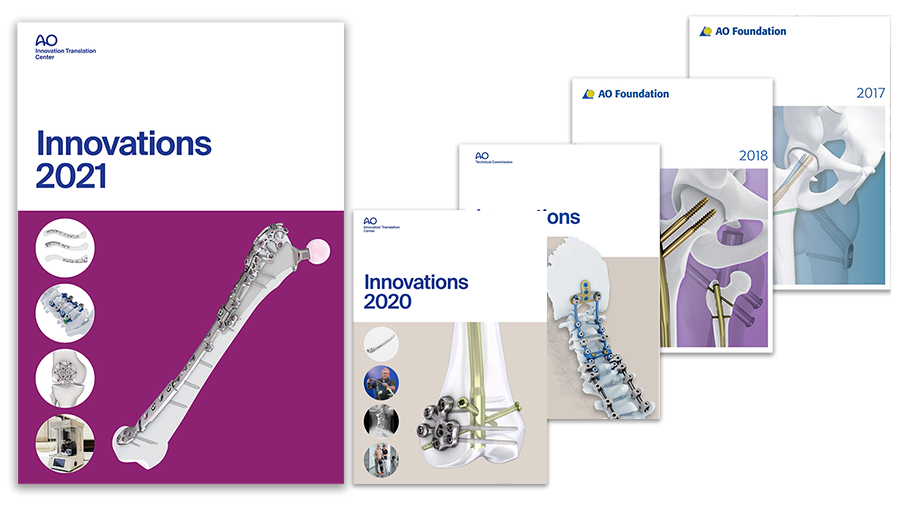 Latest innovations
Learn about the newest AO Technical Commission approved products in Trauma, Spine, CMF, and Vet.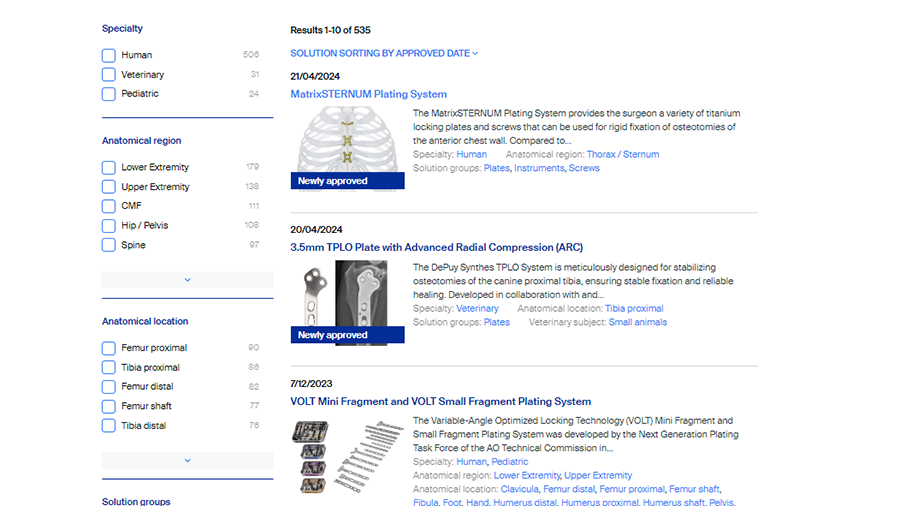 AO Approved Solutions
Offering detailed descriptions of AO Approved Solutions, including videos and clinical cases.