AO Video and Visual Media
Development, production, and distribution of high-quality educational multimedia resources to the AO community and beyond.

Collaborating with leading international experts, AO Video and Visual Media creates a wide range of educational multimedia resources. The team guides all stakeholders through the demanding production process from initial concept and meticulous development to final delivery of high-quality educational assets. All steps of the production process are led inhouse by a team of experienced, dedicated, and expert professionals.
What we do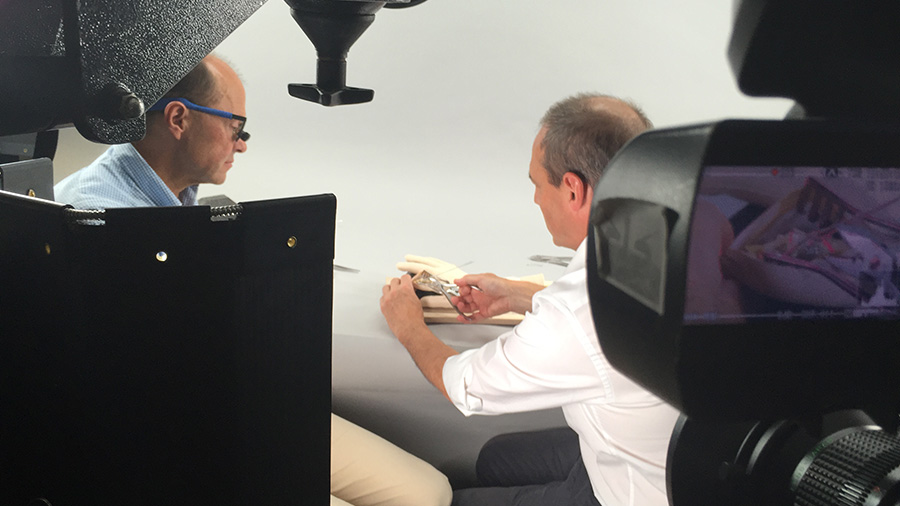 Practical exercise videos
Capturing the "gold standard" in surgical techniques, practical exercise videos guide the audience step-by-step through basic, advanced, and expert procedures. They also serve as fundamental elements for eLearning modules and as standalone online videos.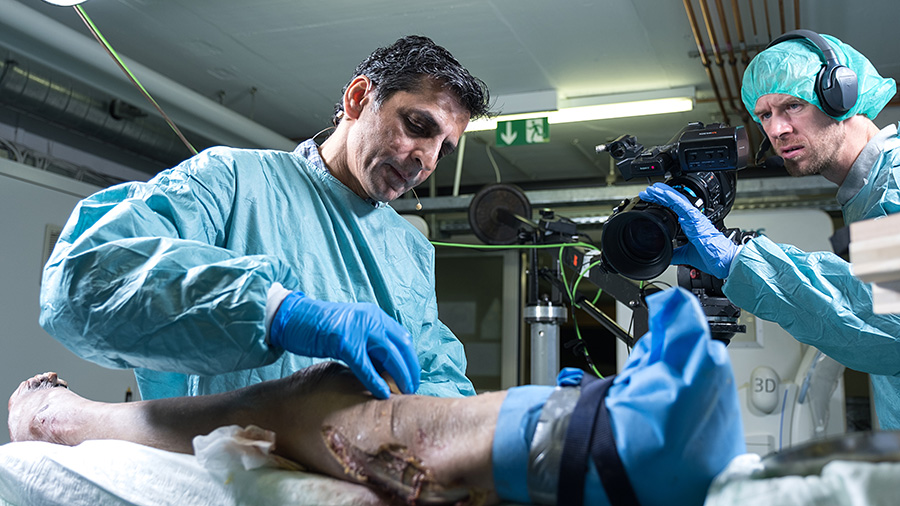 Approach and dissection videos
Among the most popular entries in the AO video collection, approach and dissection videos feature detailed surgical procedures performed on anatomical specimens, accompanied by live step-by-step commentary from highly experienced surgeons.
Live surgery videos
There is no better teacher than reality itself. AO Video and Visual Media captures the unflinching reality of a live surgical procedure and places the audience in the middle of the action. Highly experienced video professionals capture the best angles, bird's eye views, and close-up shots without interfering with an actual live surgery.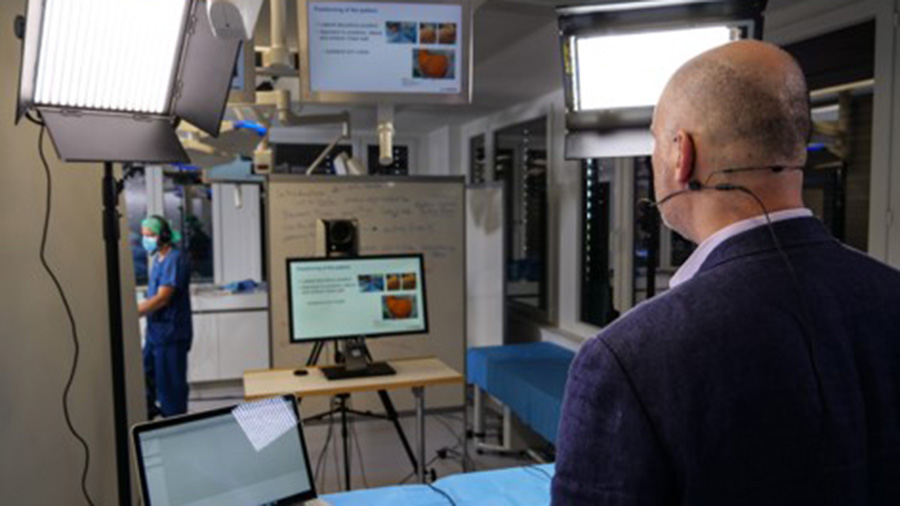 Live interactive webcasts
Serving an eager international audience, live interactive webcasts feature world renowned expert surgeons who take their audience into the operating room and through a surgical procedure. More than just passively watching the newest surgical techniques, webcasts allow the audience to actively ask questions and interact with surgeons in real time.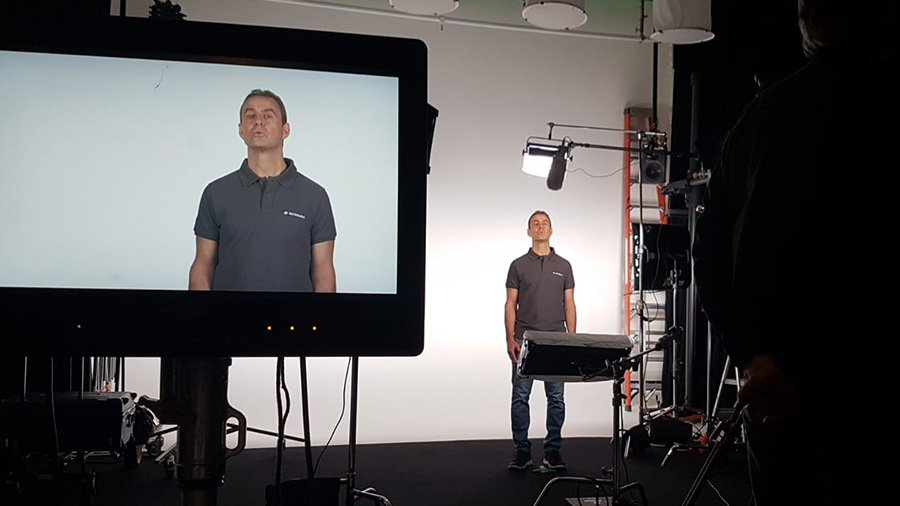 eLectures
AO Video and Visual Media produces and supports the recording of eLectures for all AO Clinical Divisions, such as the award winning AO Trauma STaRT program. Expert surgeons from around the world rely on the team's video expertise to produce lectures in dedicated studios, and at educational events and congresses worldwide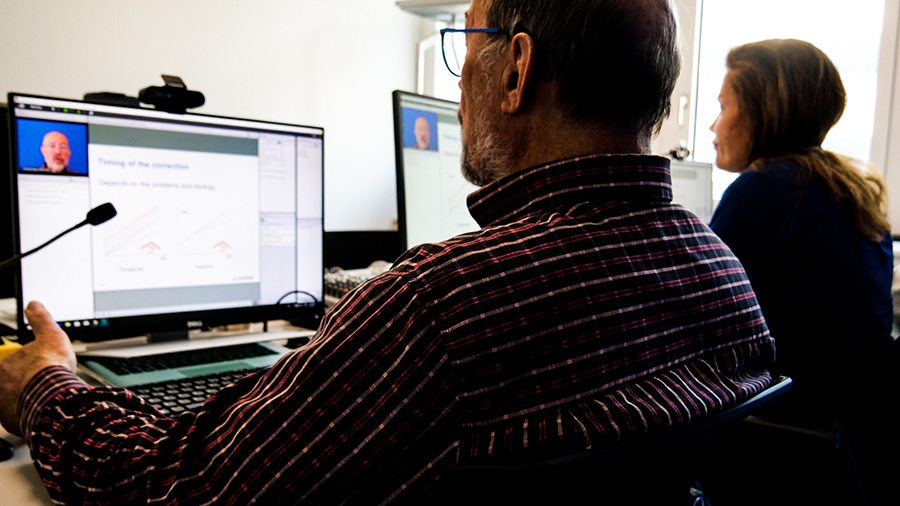 Webinars
Deepen or refresh your knowledge of basic and advanced principles, stay up to date with the latest developments, learn about best practices from leading surgeons in the most convenient and time saving way with AO webinars. Almost every week AO Video and Visual Media produces these highly popular online webinars together with top surgeons, and supports AO regional offices in organizing their own webinars.
eLecture@home
In future it will be possible to record high-quality eLectures at home. AO Video and Visual Media has developed a portable video recording system to support surgeons worldwide in getting the best out of their own self-produced videos.
Special projects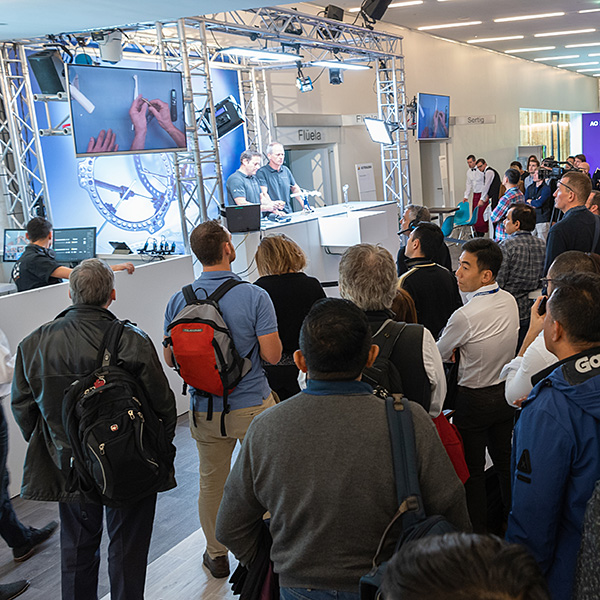 Live streaming from AO flagship events, showcasing the latest TK approved technology, and delivering special presentations, case discussions, and other AO educational events and services live to your home or office, AO Video and Visual Media has the wealth of experience and expertise to get the job done.