AO START
AO Trauma's interactive learning hub for residents
Aligned with the AO Trauma Educational Program for Residents, AO START is built around defined learning objectives and targeted to meet the needs of residents.
The AO START modules are based on typical patient problems, making it easier for residents to directly apply what they learn to their daily practices. All content is organized into different levels of knowledge addressing the clinical scenarios residents face throughout their residencies.
AO START is free of charge and easy to use.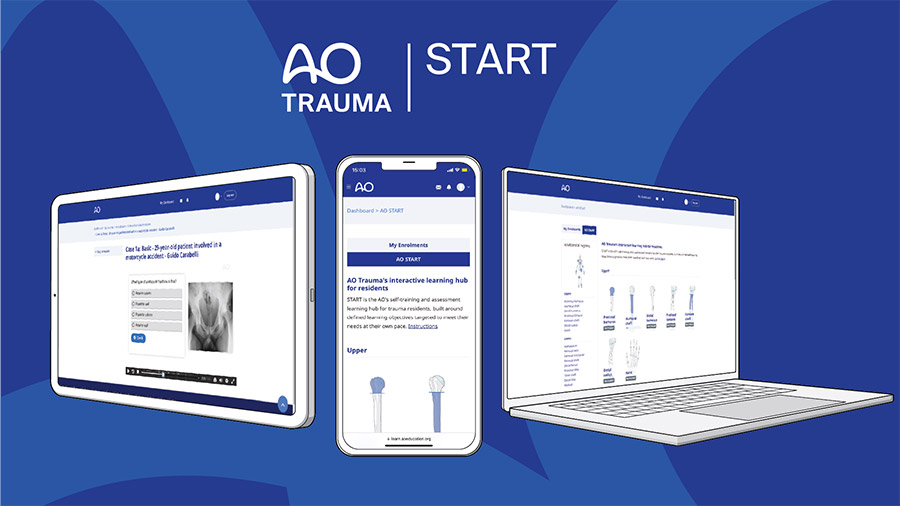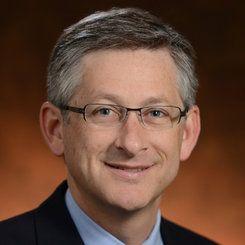 "AO START provides residents with up-to-date educational materials in an interactive, online format. It allows residents to learn orthopedic trauma from the world's experts at the click of a mouse."
James Krieg, AO START Executive Editor
Discover the award-winning educational tool for orthopedic Trauma residents.
Why should I join?
Free of charge and easy to use platform
Improve surgical skills and clinical decision-making
Engage in interactive case discussions
Easy access to exclusive AO resources
One of the residents' main challenges is lack of time for learning and skills development. AO START provides easy access to relevant information that supports self-directed learning, reinforces basic principles to facilitate effective clinical decision-making and complements formal educational offerings of certifying bodies and teaching hospitals.
What's in for me?
Interactive video case discussions
Short, focused video-based clinical case discussions are delivered by experienced international surgeons. Take 10 minutes to work through a case discussion. Case discussions are available in three levels: basic, intermediate, or complex. Each case is presented by an experienced surgeon, and you are asked several questions as the case progresses. The presenter provides direct feedback on your answers—you know immediately if you got it right and the rationale behind it!
Quizzes
Engage in a quiz to learn about a topic: immediate feedback consists of a comprehensive rationale, references, and tips for further learning. Quizzes contain a variable number of questions, which will help you assess your understanding of the fractures and injuries addressed in each module. You can repeat quizzes as many times as you like. Once you feel confident on the topic, you can test your knowledge by completing the relevant self-assessment module.
Self-assessment tests
Complete a self-assessment module to test your knowledge and identify gaps. Select a module with questions on a single or mixed topics. Each test can be repeated up to three times. Not enough time to complete a whole module? No problem. All of your entries will be saved so you can continue the module later.
Who can access AO START?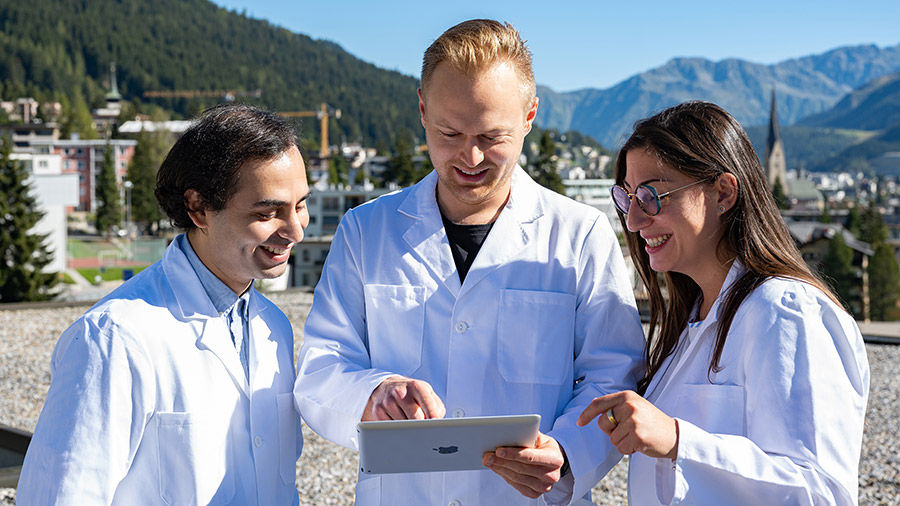 AO START is tailored to the needs of orthopedic residents.
Structured interviews with residents, resident supervisors and directors of residency programs helped to identify the specific needs of residents regarding learning resources. AO START content is developed by international teams of experienced surgeons who are actively involved in resident teaching and training.
You might also be interested in:
Courses and events
Browse through all AO Trauma courses and events worldwide.